The Ripple Effect of Pursuing Your Passion
May 02, 2023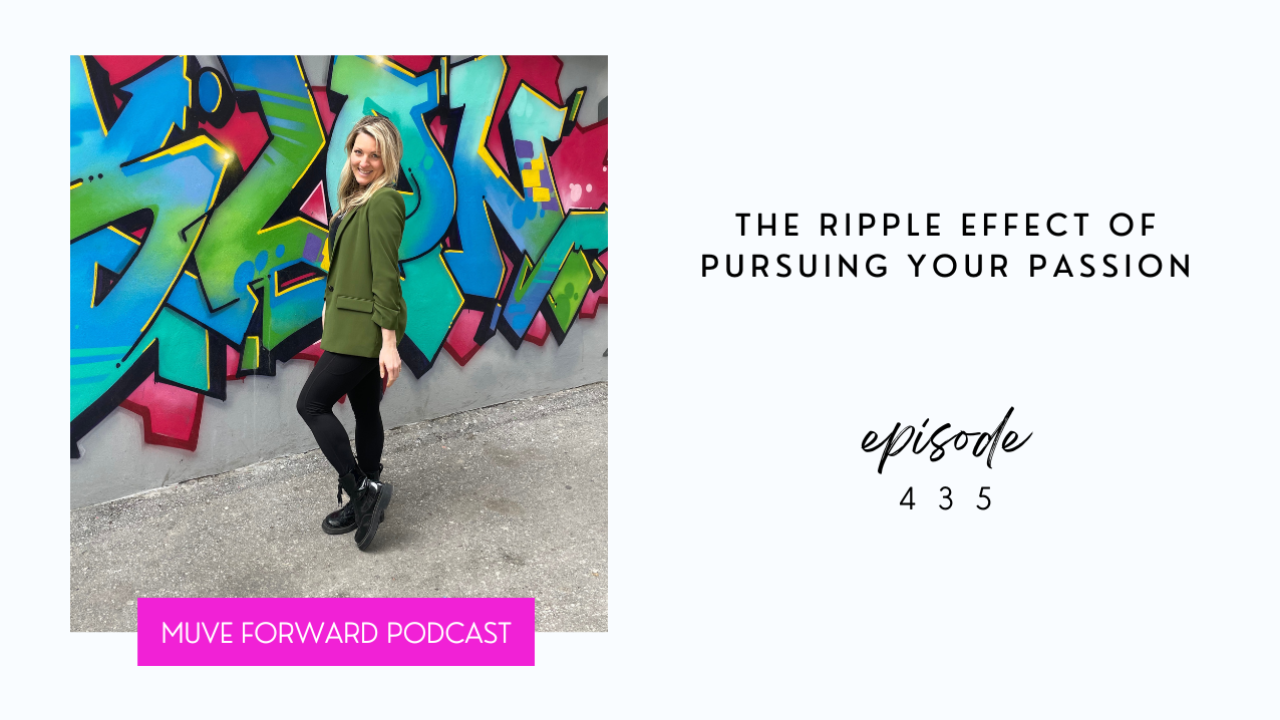 As I celebrate another birthday, I can't help but reflect on the past year and how much has changed in my life. One decision in particular stands out - the decision to say yes to my dream of starting an activewear line, Muve Life.
Starting a business was never an easy feat, and the journey had its fair share of ups and downs. However, the experience has been a transformative one, not just for my professional life but for my personal growth as well.
By taking a leap of faith and investing in yourself, you'll discovere a newfound sense of confidence and determination that you didn't know existed. You'll be forced to step out of your comfort zone and face challenges head-on, which ultimately result in you becoming a stronger and more resilient person. Have a listen and be inspired to take the action needed to achieve those big dreams.

CONNECT WITH MICHELLE
Website: www.themichellewolfe.com

Podcast @themuveforwardpodcast
Host @themichellewolfe
Muve Life @muvelife

Activewear
www.muvelife.com
15% discount code for Podcast listeners
"MUVEFORWARD"